There are no exceptions in HB 1510​ ​for rape or incest, and Governor Phil Bryant has said he will sign it.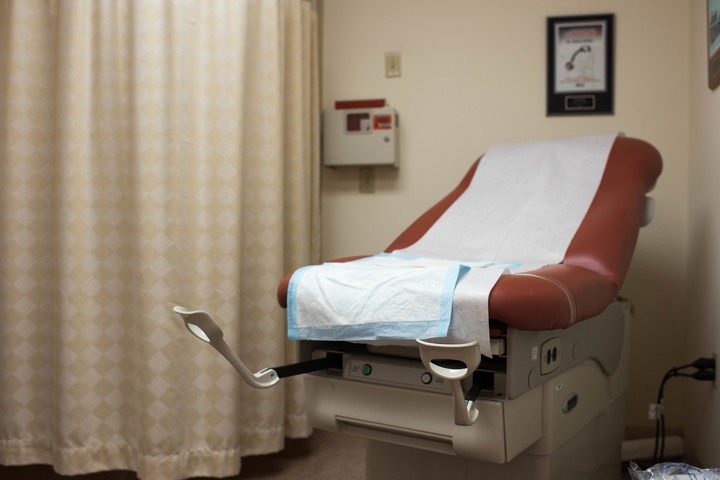 Amy Drucker/Stocksy
Today, on International Women's Day, the Mississippi House passed a bill by a vote of 75 to 34 that would ban abortions after 15 weeks' gestation. (The Senate had passed an amended version and the House needed to sign off on it.) There are no exceptions in HB 1510 for rape or incest, and Governor Phil Bryant's spokesperson said he would sign the bill if it reached his desk. The bill would go into effect immediately and doctors who perform abortions past 15 weeks would lose their license to practice medicine and face civil penalties.
Bryant tweeted this the day the Senate passed the bill:
There is only one abortion clinic left in the state. Mississippi is currently tied with North Carolina for the country's earliest ban, at 20 weeks beyond the woman's last menstrual period (aka 18 weeks post-fertilization), according to the Guttmacher Institute. Exceptions are in place if a woman's life is in danger, her physical health is severely compromised, or if there's a fatal fetal abnormality. HB 1510 is the same as the current law, but bans the procedure 5 weeks earlier.
Bans around or before this point in pregnancy have been repeatedly ruled as unconstitutional. In 2014, federal courts struck down a 12-week ban in Arkansas and a 6-week ban in North Dakota. In 2016, the Supreme Court refused to review those cases. Roe v. Wade established a woman's right to obtain an abortion before a fetus is viable outside the womb, which is accepted to be 24 weeks gestation (or 22 weeks post-fertilization).
Women in Mississippi seeking abortions must first receive state-directed counseling, wait 24 hours, undergo an ultrasound and be offered to view the image. The Center for Reproductive Rights is currently suing the state over its requirement that only board-certified or board-eligible obstetrician-gynecologists can perform abortions. The Center plans to sue if Bryant signs HB 1510 into law, as does the owner of the state's only abortion clinic, Jackson Women's Health.
After the Senate passed the bill, the ACLU of Mississippi executive director Jennifer Riley Collins said in a statement: "Mississippi already has some of the most restrictive abortion laws in the United States, including laws that impose a 24-hour waiting period and that compel doctors to make medically false statements about the risks of abortion. If HB 1510 becomes law, it will end up at the center of a legal battle, wasting tens of thousands of taxpayer dollars in legal fees," adding, "the real agenda from some state legislators is to ban abortion outright. Since they can't, they are using this restrictive bill to put abortion out of reach."
Sign up for our newsletter to get the best of Tonic delivered to your inbox weekly.