More Than 50 Medical Groups Urge Congress to Act on DACA
Ending the program would make the doctor shortage worse and could affect care in underserved communities.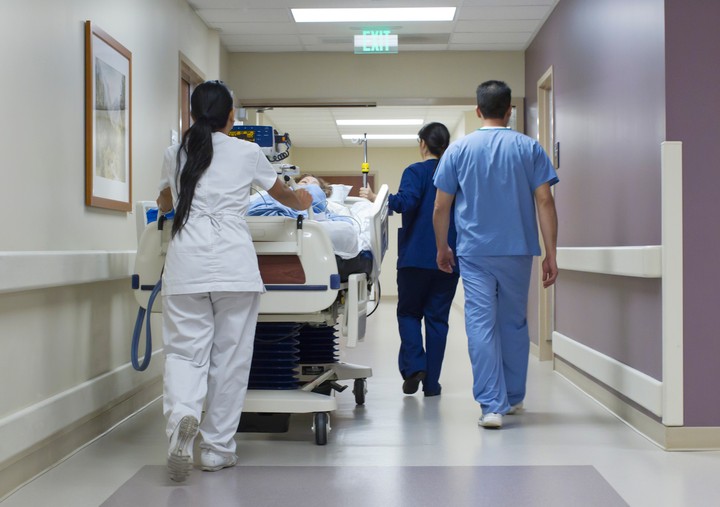 Reza Estakhria/Getty Images
A coalition of 60 medical groups is urging Congress to ensure that healthcare workers and students protected by the Deferred Action for Childhood Arrivals (DACA) program can remain in the United States beyond March and continue to work, study, and conduct research.
In early September, President Trump rescinded the DACA program, setting a March expiration date for current participants. That move essentially punted the issue to Congress, which could make the program permanent by passing legislation like the Dream Act, but so far has made no progress in doing so.
In the letter dated yesterday and addressed to the leaders of the House and Senate, the organizations—including the American Medical Association (AMA), the American Nurses Association, and the Latino Medical Student Association—urge the "passage of a permanent legislative remedy as soon as possible." (The AMA sent a similar letter to Congress in September.)
The groups argue that DACA is not just a boon for recipients, many of whom came to the United States when they were children, but it's good for the collective health of our nation. Making it permanent, they say, would "produce a diverse and culturally responsive healthcare workforce to meet the needs of underserved populations, promote health equity, and avoid unnecessary disruption in our education and training systems."
In other words, having different kinds of people in the profession—with different ethnicities, socioeconomic backgrounds, and linguistic skills—would help strengthen our current system. The United States has a dire shortage of nurses and a deficit of doctors; pulling DACA recipients from the pipeline to medical professions would likely make those problems worse.
---
Watch More from Vice News Tonight:
---
And it would probably hit already strapped areas the most. "Health professions students with DACA status encompass a diverse, multiethnic population, who are often bilingual and more likely to practice in underserved communities," the letter says. It points to a US population that is aging and growing more diverse; an older population means a greater need for healthcare, and research shows that a diverse healthcare workforce can improve access to care for underserved communities. It also helps provide better care to a wider variety of patients—some, for instance, report greater satisfaction when treated by a caregiver of the same racial or ethnic background.
Those future caregivers are currently in a state of limbo. As the letter details, a day after the administration rescinded the program by executive order, med students began applying for residency. The process, which is nerve-wracking under the best of circumstances, now has the added ominous cloud of students with DACA status not knowing whether they'll be able to stay in the country after March. Students are currently interviewing with med schools and teaching hospitals, which will next month submit their rank order lists for the National Residency Matching Program. The uncertainty around DACA threatens to disrupt that process. The NRMP said in a separate letter that the "uncertainty leaves programs the choice of not ranking qualified applicants or risking empty training slots on their program start date."
The five dozen organizations who've signed the letter are trying to make clear to Congress just how important DACA is to their profession. They're trying again to spur action after Trump washed his hands of the program. But while the medical groups have pleaded their case for months, Congress has so far failed to act. We'll see if that changes before it's too late.
A January report from the CATO Institute estimated that repealing DACA would reduce economic growth by $280 billion over the next decade and deporting DACA recipients would cost the government $60 million.
Read This Next: Protecting Undocumented Moms Improves Their Kids' Mental Health