Drug Addiction Centers in Maine Are Relying on God for Help
And some doctors are not having it.
Surya Milner
As Scott Conlin strolls through the lush green grounds of Arise Addiction Recovery Center's campus, it's easy to forget that we're not walking the aesthetic confines of nearby Mount Desert Island. When the winding dirt road that connects Arise to town spills out at the foot of the oldest graveyard in Machias, Maine, reality sets in. It's a stark reminder that the 42-year-old—as well as the other 11 residents of the facility—are lucky to still be above ground.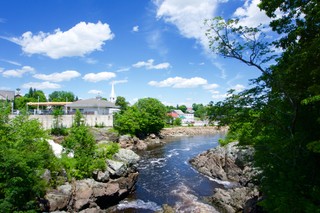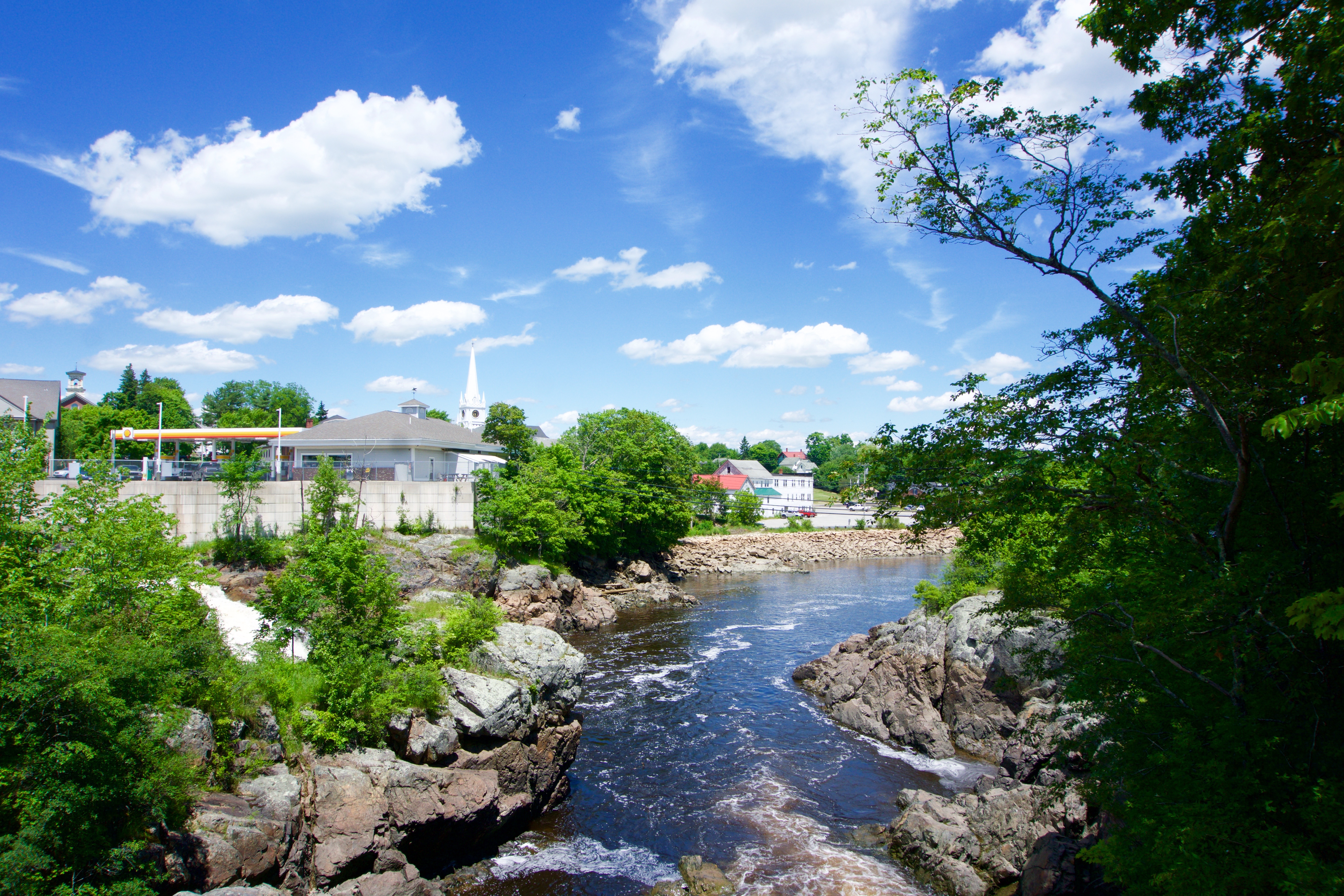 Conlin is a chef and a clam-digger, but—as he's quick to point out—a Maine judge has also called him a "career criminal." With the distinct twang and gruffness of a man born and raised in the "Downeast" part of the state, he tells me how he finally ended up at Arise. "I've been an active addict for 25 years, and the very first time I went to detox I was only 21 years old," he says. The residential faith-based recovery program, which is nine months long, might be his last chance at a normal life after spending decades in trouble with the law.
Maine has been careless so far in dealing with the crisis, making drug treatment unavailable for tens of thousands of residents who need it. A lack of secular options—which often involve medication management—might be partly why longterm faith-based programs like Arise have appeared to be successful for some people, like Conlin, with substance abuse problems. While both religious and secular programs are aimed at mitigating the same problem, advocates of the respective treatments frequently clash.
"This town was just loaded with pills," he says. "So I became an opiate addict, and then it wasn't enough, and then I got into heroin... I remember the first time I shot up, I was 19, and I had built up such a high tolerance that I didn't feel anything. It was like, Really, this is it? This is what everyone's so afraid of? Let's do it again."
Conlin attributes his addiction to the ease of access to pills and the seasonal, cash-based nature of his job. "It was almost easier to be an addict as a clam-digger. I could go out to the clam flats, I'd make my own money and get paid the same day," he says.
Just as he began to smoke and drink, Conlin started clam-digging for what he calls "school-clothes money." Within half a decade, he was doing it to fuel a heroin addiction, though he thinks he's finally kicked that habit once and for all. "I was nervous at first, thinking I don't want to get back out in the real world," he says. "Now, I'm ready for it."
In a desperate attempt to avoid a long prison sentence, Conlin called Paul Trovarello, Arise's founder, on a recommendation from his mother. That was six months ago. Trovarello (or Paully, as some of the program's residents affectionately refer to him), heard Conlin out, and then spoke to his lawyer and the district attorney. They agreed that if Conlin could do well in Arise, he could enter into the Drug Court system, thus avoiding jail time but agreeing to strict supervision and random drug testing. So Conlin sidestepped another stint in jail—for the time being—and committed himself to never using again.
Stories of addiction in Maine are common and far-ranging. The state lost a record 376 citizens to overdose deaths in 2016. Eighty-four percent of the deaths were caused by at least one opioid. In a state with a population of only 1.3 million, more than one a day is dying from an overdose. For context, 160 people died from traffic accidents, 16 from homicides, and 20 from fires in 2016. Residents from all around the state are saying that this crisis is unlike any they have ever seen.
Conlin, at this point, has avoided becoming a statistic. Washington County, for which Machias is the county seat, is suffering most acutely from the crisis. It had 63.6 deaths from opioid overdose per 100,000 residents in 2016, more than double neighboring Penobscot County, which finished with 27.7.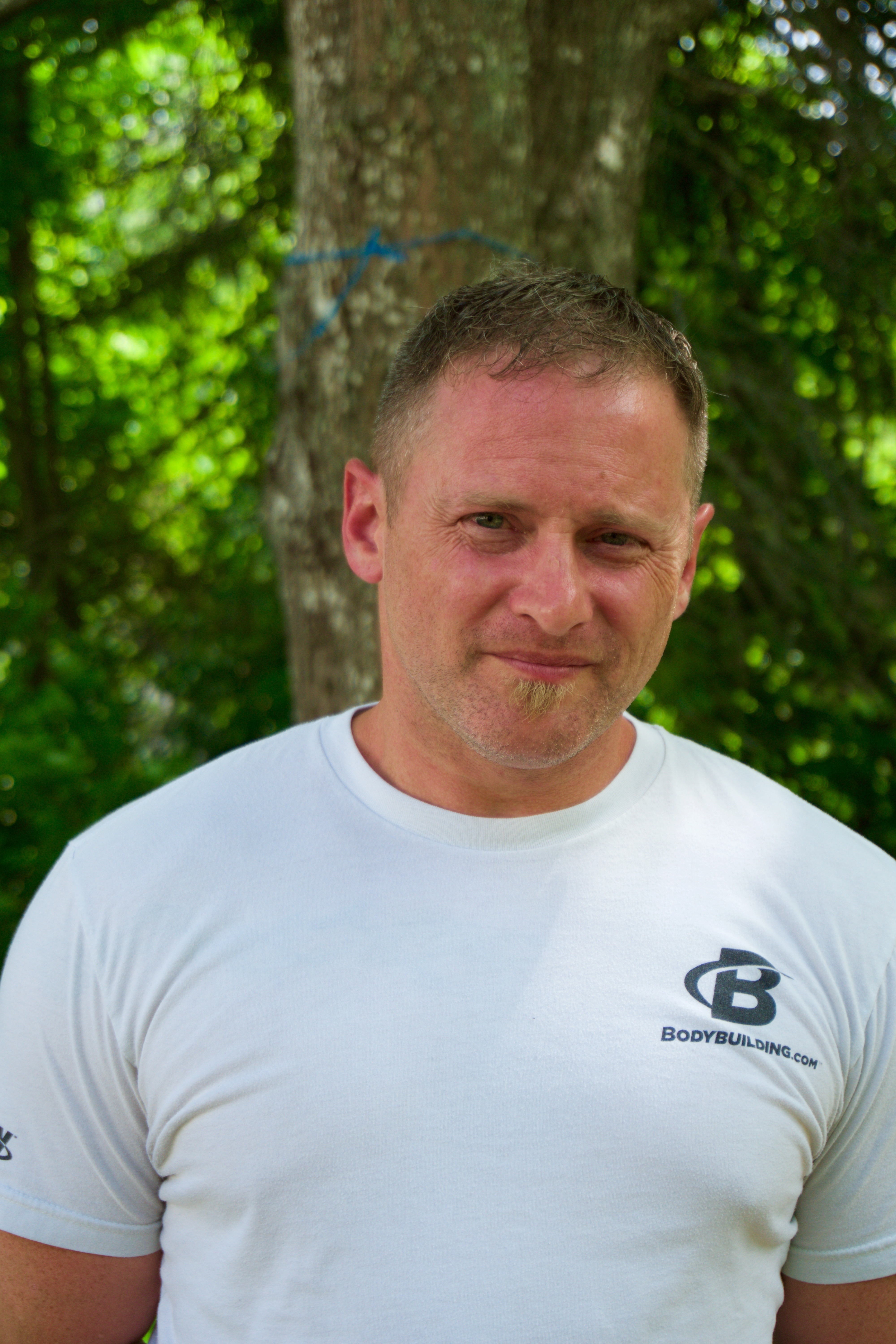 Conlin believes Arise has done more than help him kick his heroin addiction—it helped him find a spiritual foundation. "There are secular attempts at recovery that work," Trovarello says. "People are getting clean all over the world in different types of ways, but we don't offer sobriety, we offer eternal life. We offer an abundant life here on earth."
Talking energetically, Trovarello sits back at his desk in his office: a small, carpeted room adorned with a bulletin board that includes the day's schedule, a printer, a desktop computer, and a statue of the Virgin Mary that looks down on us while we chat. He wears a V-neck T-shirt, shorts, and Nike running shoes; the thickness and length of his beard makes him look like he's from a trendy neighborhood in Brooklyn instead of a fishing town in New England.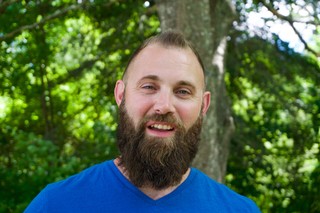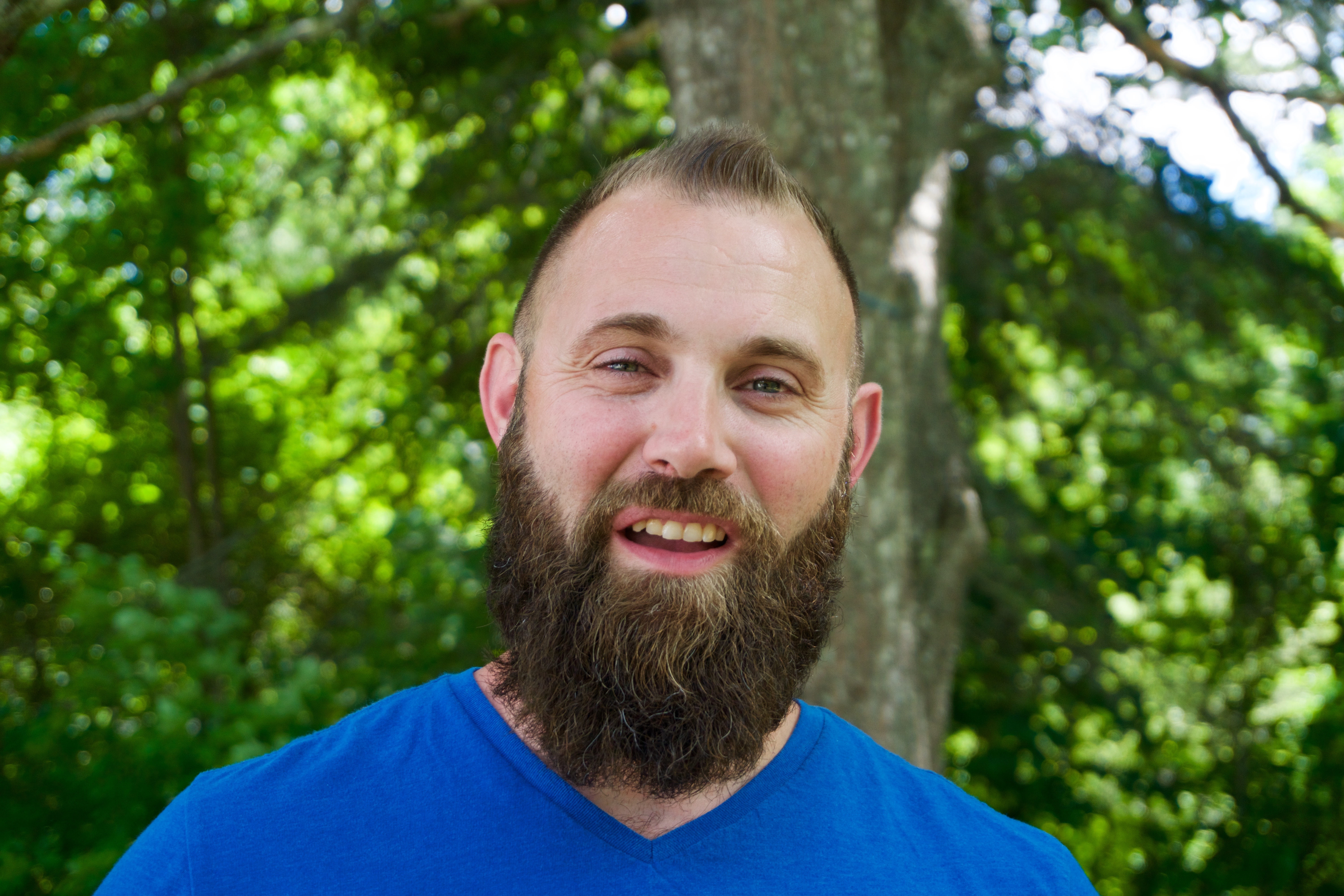 Trovarello is recovering from substance abuse himself—he moved to Maine from his home state of New Jersey to attend a similar Christian discipleship program, Seven Oaks Training Center. After he had attended rehab 17 times to try to kick his addiction to heroin and other opioids and had gone to jail on 11 separate occasions, this recovery finally stuck. He stayed in Maine, founding the men's residential program at Arise on January 12, 2016, and has already received some statewide attention for his efforts.
Arise is single-minded in its commitment to recovery through faith. The only book that can be brought to the program is a Bible. And Trovarello is unwaivering in his belief that the program works, claiming that faith-based treatments are more successful than secular ones.
But among people who study addiction, the approach is considered ineffective. "When people do come up with numbers to support [forbidding methadone maintenance treatment], I would look very carefully at whether or not the people being tracked in those studies are really comparable to each other, because oftentimes you see situations in which people cherry-pick different samples to get a result that's supportive of their position," says Brendan Saloner, a professor at Johns Hopkins who studies the intersection between health and social policy and advocates for medication-assisted treatment, which is not part of Arise's program.
Saloner recently circulated a petition asking Health and Human Services Secretary Tom Price to unequivocally support medication-assisted treatment after Price said methadone and ethylmorphine treatments are "just substituting one opioid for another" and advocated for faith-based programs over medication-assisted ones.
"If we're arguing that addiction is a medical problem, and I walk into a medical setting and 80 percent of the time, I'm told I must pray and make restitution," Maia Szalavitz, journalist and author of Unbroken Brain: Why Addiction Is a Learning Disorder and Why It Matters, said recently at a Tonic panel discussion. "If I went to a cancer doctor and I was told that, I would think I had gone to some wacko." She added that faith-based treatments such as Alcoholics Anonymous have "very little relevance to opioid addiction" since rock bottom—in this case—often means death.
Still, people like Trovarello say that there's an indescribable alchemy that takes place in programs like Arise, something that goes beyond science or data. "[Addiction] took everything from me," Trovarello says. "It took my job, it took my kids out of my life, I had an apartment with an eviction sticker on the door. Twenty years of hardcore addiction. I was just tired of it, I was beat up enough. And then I remembered the god I was introduced to twenty years ago as a kid."
The little research that has been done about faith-based addiction programs shows that spirituality does not on its own help people abstain from drugs. However, it's accepted within the scientific community that a longer time in treatment—which many faith-based programs in Maine offer—is consistently associated with better outcomes.

If the ACA is gutted, though, 8,300 more Mainers stand to lose access to substance abuse coverage. This would affect only secular treatment options, because faith-based programs cannot operate within the insurance system, and instead require separate program fees. The number of Mainers who need treatment for a drug-related issue but cannot get it currently numbers around 25,000 to 30,000.
Maine State lawmakers have put some plans in place to expand treatment, including earmarking an additional $4.8 million for opioid-related treatment. Unfortunately, much of this money has gone unspent because some of the regulations needed to obtain the money are exceedingly difficult to fulfill for rural medical practices.
For his part, Mark Publicker, a Portland-based psychiatrist specializing in the medical treatment of addictions, has no interest in waiting around. He has spent much of his free time driving around Maine, filling out prescriptions for Narcan in rural areas so that people can have access to the anti-overdose drug while the Maine state legislature attempts to expand access, despite expecting more vetoes from Governor Paul LePage.
Back at Arise, Conlin is ready to enter the third phase of the program. As we stand up, Trovarello hands Conlin a written commitment that he must sign. This will allow him to have his own car, hold down a job in Machias, and generally have more autonomy as he ingratiates slowly back into the community. The contract is the culmination of six months of work—a physical reminder of all that Trovarello has led Conlin through.
Because of Arise, Conlin escaped more jail time, worked through yet another detox, and hasn't used since he entered the program. He was just hired as Arise's full-time chef. As Conlin attentively listens to Trovarello and takes the contract, there is unmistakable pride in his eyes. He says he is ready for this, fully aware that all of his progress is just one poor decision away from being erased.
Conlin is resigned to the notion that this may be his last chance. He also does not believe that secular attempts at recovery can save him. "I've got another run in me," Conlin says, "but I don't have another recovery."
Read This Next: Doctors Should Be Using Heroin to Treat Addiction