The Muslim Ban Also Means These Sick People Can't Get Treatment
Patients anticipating urgent medical care have been barred from the US.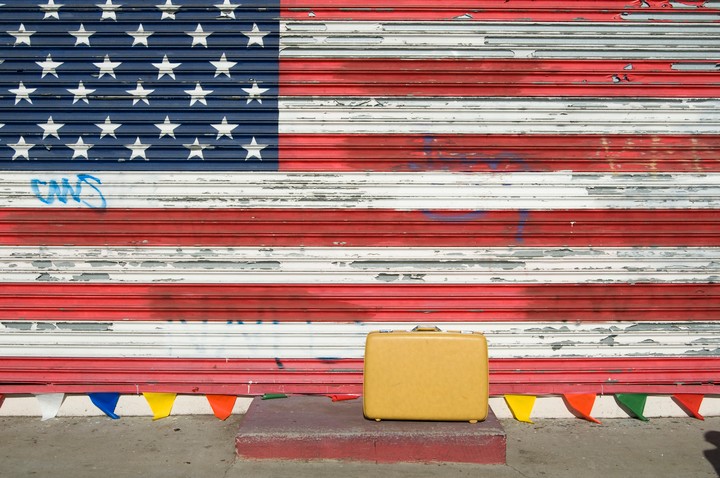 Image: Jade Brookbank/Getty
President Trump's recent immigration ban against seven Muslim-majority countries has created a complex and challenging environment for some of the international community's most vulnerable people. Nationwide protests, horror stories of families separated from one another at American airports, and five-year-old children being detained for hours by authorities have become the face of this crisis. But the Muslim ban has also had a less-visible impact on an equally vulnerable group of people: Citizens of the affected nations that are currently seeking urgent medical care in the United States are now worried about their ability to access life-saving treatment.
Al Ameen is a 33-year-old Iraqi refugee who suffers from the genetic disorder hemophilia A, which prevents blood from clotting properly. He has been living in Jordan and awaiting care in the US for two years, according to a Reuters report. Doctors have told Ameen that only a few medical centers in the world are equipped to handle his condition. With the instituted ban, he is panicked that he will no longer be able to get the treatment he needs. "I'm going to die here by myself," he said.
A spokesperson from Johns Hopkins Medical Center told Stat News that it had at least 11 patients from the affected nations that intended to travel to the US for treatment in the next 90 days. The Cleveland Clinic has nine "very, very ill" patients affected by the ban.

A representative from Massachusetts General Hospital told Tonic that it is dealing with eight patients who were scheduled to receive medical care and now have been barred from the country. The institution is currently considering alternatives for them, including telemedicine, in which doctors would attempt to remotely diagnose and treat patients.
This is part of a larger picture of chaos for the US medical field, as doctors and scientists experience major fallout from the ban.
Whether or not they had patients from the affected countries, many of the medical centers Tonic contacted have posted public statements of support for diversity in the face of the ban. UCLA and its medical center have announced their opposition to the executive order. Massachusetts General issued a press release, stating:

"Our hospital was founded with the philosophy that when in distress, every man becomes our neighbor. For more than 200 years, we have stood by that statement and have provided compassionate care and support to all who need it. Today, we are proud to say our commitment has not—and will not—waiver."