Making College Free Would Save Lives—and Money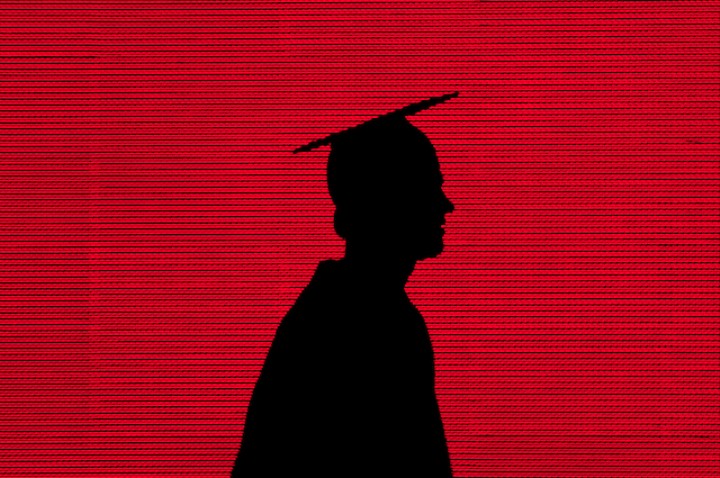 What if there were a single policy that could make Americans healthier, while also fixing the imminent insolvency issues facing social programs like Medicare, Medicaid, and Social Security? What if it could also actually make money for taxpayers, address some of the economic and cultural anxieties of America's poorest communities, and serve as an effective public health intervention for smoking, obesity, and mental health?

Okay, that sounds like an infomercial. And maybe subsidized college tuition proposals, like the one offered two months ago by Rhode Island governor Gina Raimondo, can't quite deliver on all of those promises immediately. But as a medical student and one of Governor Raimondo's constituents, I can't help but think about the substantial health benefits that a policy like this would bestow onto the public.
Raimondo's plan, now in the hands of local politicians, guarantees scholarship funding for either an associate's degree or the last two years of a bachelor's degree for any rising high school graduate interested in attending a public college within the state. Rhode Island isn't the first place to consider offering a widespread scholarship program geared towards rising high school graduates seeking a public college education. President Obama, in 2015, unveiled a proposal to make community college educations free for students across the country, and over the past two years, Tennessee and Oregon have mandated programs fulfilling that promise. Bernie Sanders championed the issue in his presidential campaign last year, later working with Hillary Clinton to ensure its position as a core plank within the DNC platform last summer. And in January, alongside Rhode Island, leaders in both New York and San Francisco offered their own plans to make universal post-secondary educations a reality for their residents in the coming years.
Yet each time the issue does resurface within our local or national politics, progressives and conservatives neatly divide themselves into opposing camps, trading predictable rhetoric bordering on the cliché. Rhode Island has been no exception. Raimondo has continually emphasized jobs and described the bill as a "game-changer" for Rhode Island's economy. Local politicians have said that it provides "an opportunity and a vision" to families unfamiliar with college, and pundits have cited its capacity to create better "civic culture." On the other side of the issue, conservatives, like the former gubernatorial candidate for the GOP, Allan Fung, raised concerns that "someone needs to balance the checkbook." Taking after our new president with his own bizarre Twitter rant last month, the House Speaker Nicholas Mattiello, a conservative Democrat currently in a power struggle with Raimondo, called the proposal "unsustainable and fiscally irresponsible"—a sentiment voiced by the state's House Republican leader just days before.
Completing college could account for up to a ten percent difference in adult mortality.
As I've watched this debate unfold in the halls of the state capital and in editorial pages of the Providence Journal, I've begun to wonder why neither side, in this state or elsewhere, has publicly considered the health implications of subsidized college educations. For years, virtually anyone with a foot in this issue—doctors and teachers, among others—have understood that education policies are deeply intertwined with health outcomes. And after taking a closer look at the evidence, I found that these plans aren't exactly luxury entitlement programs burdening budgets. They really are smart investments in public health.

Using draft-avoidance data from the Vietnam War, a team from the National Bureau of Economic Research found that completing college could account for up to a ten percent difference in adult mortality, particularly from deaths due to cancer or heart disease. They suggest that this profound difference could have emerged due to increased health insurance coverage, better health behaviors, and increased lifetime earnings. Economists, using data collected from the US and the UK, suggest that these differences, persisting across all demographics, could be accounted for not only from increased incomes, but also from better cognitive ability and healthier social networks. Beyond mortality statistics, other studies have found that educational attainment is correlated with better mental health, decreased rates of depression, and higher self-ratings of general health in midlife. And finally, college graduates are only a third as likely to smoke, and half as likely to be obese, when compared to high school dropouts. These last two findings, taken alone, should be reason enough to pursue subsidized college tuition plans, as the fiscal fallout from both account for over $300 billion and $210 billion in taxpayer spending, respectively, per year.
Even in the exam room, it isn't difficult to imagine the potential pathways between a college education and better health. A patient who doesn't smoke is much more likely avoid a laundry list of acute and chronic diseases, like asthma, chronic obstructive pulmonary disease (COPD), heart attacks, and lung cancer. A patient who isn't depressed or anxious about job prospects is less at risk of developing further mental health issues, or suffering through somatic symptoms like chest pains, fatigue, or stomach ulcers. Health literacy continues to be an issue for most Americans, and for patients with an ability to parse medical jargon often spoken at a college-graduate level, it may be easier to understand a diagnosis, ask important questions of their doctor, and work with their healthcare provider to create and comply with prescribed treatment regimens.
Educational attainment is correlated with better mental health, decreased rates of depression, and higher self-ratings of general health in midlife.
It's no surprise that most countries that offer free or subsidized college educations for their residents, like Germany, France, and Iceland, happen to fare much better than the United States in key health metrics, like life expectancy and infant mortality rate. Of course, other diverse features of their health systems certainly factor into why this may be the case. But all of these countries share a common ethos of a social approach to medicine—of empowering people to stay healthy through community-level interventions, education being one of many.
A promise to help pay for college fits within that ethos. As supporters often argue, this policy certainly does have the capacity to pivot economies and foster communities that are better off on a number of levels. But it could also help sustain our social programs, and perhaps most viscerally, offer a chance for many families to help break the cycle of poverty—a condition often more debilitating than many clinically defined diseases. More interventions like it will be needed, if we hope to stand a fighting chance against the many goliaths facing our country's health in the coming years.